The benefits of a seasonal facial treatment
3 min read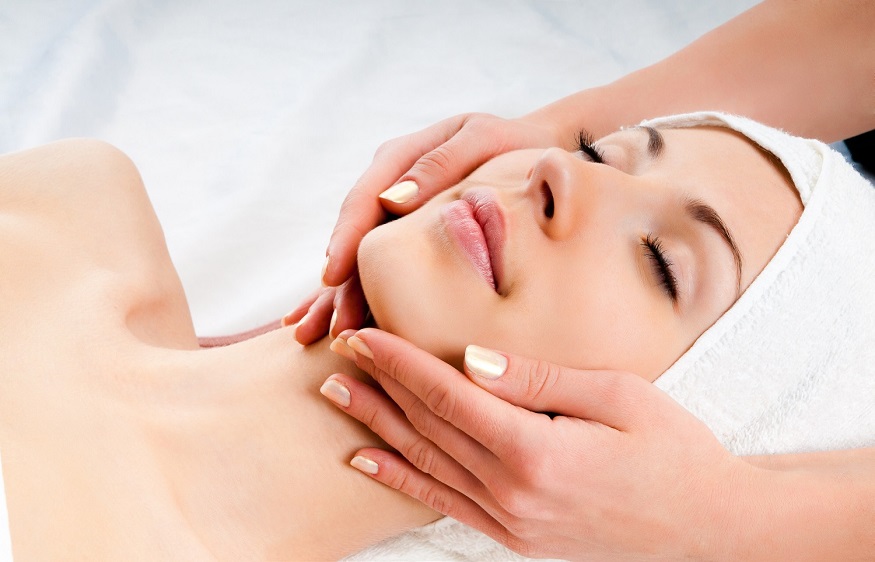 A facial treatment is like a gift for your skin! The feeling of well-being and freshness felt immediately after being pampered is proof of this. Fight more effectively against premature aging thanks to the nutrients received during the treatment, which will revitalize your skin!
Ensure optimal maintenance for your skin with a facial treatment every three months during seasonal changes. This allows you to naturally preserve your beauty and the youthful appearance of your skin.
Why prioritize a facial every time the season changes? What beauty treatments to adopt? In this blog post, see why it pays to treat yourself to a minimum of 4 facials each year.Once the summer is over, the skin, which has been exposed to the sun's rays, has thickened somewhat, making it more difficult for the nutrients and products that are essential for it to pass through. In addition, this exposure to the sun very often leaves some undesirable pigment spots. So that your skin can be nourished, hydrated properly and thus regain its natural radiance, we recommend facial exfoliation in the form of microdermabrasion or peeling ., paired with a moisturizing mask based on vitamin E or hyaluronic acid. This combination, ideal for ridding the skin of dead cells, will deeply hydrate it to give it a boost of energy. Don't forget that well-exfoliated and well-hydrated skin can more easily retain water in its tissues during the long winter months. You therefore gain a lot by preparing it well!
woman outdoors in winter wearing toque, coat and scarf
That's it: the snow and the cold have arrived. More than ever, your skin needs to be pampered. In fact, showers or baths in hot water, extreme climatic conditions and the lack of humidity in buildings put a strain on the epidermis! Drier skin, tightness and redness then appear. It is important to moisturize the skin well and to keep it protected from the elements! Never neglect facial care during the cold season. Winter is the perfect time for a nourishing treatment based on natural active ingredients such as royal jelly or hyaluronic acid. Gentle and effective, these ingredients provide unequaled skin comfort. Enough to make you forget the last storm!
Woman smiling in profile amid white spring flowers.
Spring, synonymous with renewal, marks the return of the sun and warmer temperatures. This is also the time to opt for a deep cleansing of your skin. Why? In order to rid it of toxins accumulated during the winter which have a negative impact on the clarity and radiance of the complexion! However, as it is also the season for pollen and allergies, the skin becomes more sensitive and more prone to reactions. A soothing and detoxifying treatment is then ideal to restore your face's vitality. To this end, allantoin and spirulina, two plant active ingredients found in our clinical care products, revitalize the skin wonderfully.
Recommended care Esthederm
Woman in the pool with sunglasses.
In summer, the sun and the heat sometimes lead to abandoning creams that have become too rich. But don't neglect hydration! It's time to adopt the key product of the summer: the serum! Non-greasy and very hydrating, it is perfect for hot and more humid days. In addition to drinking more water than usual to fight against dehydration, prioritize light and moisturizing active ingredients such as aloe vera or provitamin B5. Also remember to protect the skin from UV rays. As for facial care during the summer , turn to a gentle care that will preserve the epidermis from dehydration throughout the summer. During intense heat, it also helps control excess sebum and pore dilation.
In order to display beautiful skin all year round, keep in mind that, for daily maintenance, respecting the 6 steps of the beauty routine is essential to maintain the balance of skin cells.
All in all, treating yourself to a facial at each change of season definitely helps prevent the appearance of pimples, maintain collagen in good condition and preserve the youthfulness of the skin throughout the year.
Between seasonal treatments, don't hesitate to ask for a youth treatment! We particularly recommend the Excellage from Esthederm or the BP3 from Sothys.