Sport & Fitness at home: Tips for a sporty lifestyle
3 min read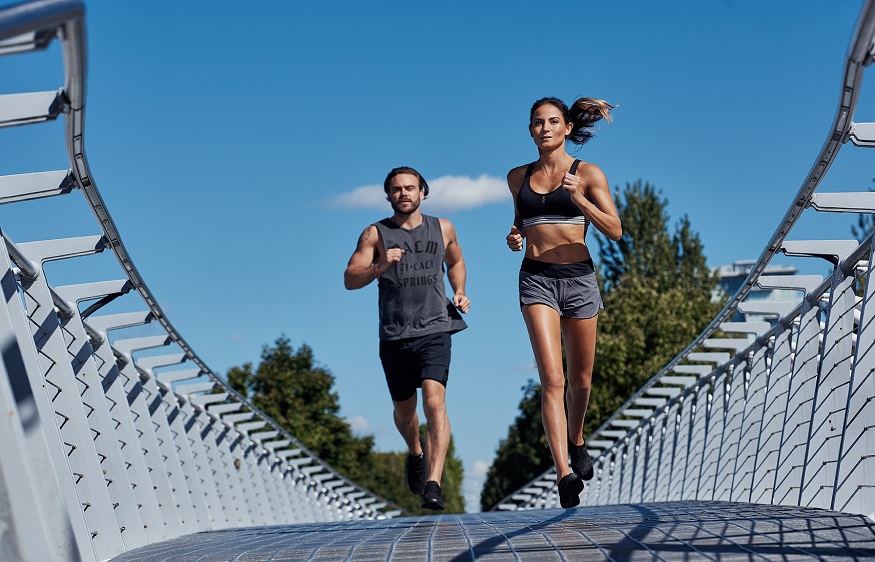 Sport can bring you balance in your daily life, both by helping you to change your mind and by reducing your stress. If you want to refocus on your body and achieve the goals you have set for yourself, you can try different types of training adapted to your pace. Whether you go all out during your jogging session , on your bike during a complete workout , choosing the activity that is best for you depends on your sporting goals as well as your preferences. If you're looking for new ideas for a more sporty and healthy lifestyle through exercise, you'll find important tips and advice in our guide.
10 trendy sports to discover
Every little action counts, so you'll stay healthy all day long
In addition to daily sports exercises, you can already change some habits to be more mobile. An active lifestyle will strengthen your immune system.
Tips for exercising daily
Even regular exercise in everyday life has a positive influence on your metabolism and your daily health. The physical effort provided when cleaning the house or working in the garden significantly contributes to the protection against cardiovascular diseases, an effect which is further reinforced by the regular practice of physical exercise. To stay in shape on a daily basis, you can follow these tips:
Take the stairs as often as possible and avoid using elevators and escalators.
Plan your way to work more actively: you have a short way to work , walk or bike. You use public transport , exit one station earlier, and walk to your final destination.
Take your drinks by the glass from the kitchen to take a few steps from time to time.
Use a pedometer to check your daily movements. This may motivate you to take more steps and beat your own records.
how you can relieve your back with simple exercises.
adviceIf you live in an apartment and want to train at home, you should pay attention to your neighbors. Many popular workouts like Yoga or Pilates don't make noise. For your daily workouts that require jumps and rebounds, it's best to do them outside, and if you can't afford it, limit yourself in time. Talking with your neighbors helps too.
Workout with everyday objects
You have the time and the desire to do a workout, but you lack the necessary equipment? No problem ! You can do a lot of exercises without specific equipment. A workout with everyday objects is a good solution if you don't have access to fitness accessories. If you perform your exercises conscientiously, you will quickly notice your successes. Here are some examples of items you can incorporate into your training:Water bottle: Use water bottles instead of
Windowsill: If you feel comfortable with this exercise, you can use windowsills or tables to perform push-ups.
Backpack: Fill a backpack with water bottles or books, until it has a weight that will test you. Wear your backpack during exercises like squats or lunges to make it harder.
To improve your physical condition at home, you can turn all kinds of furniture or objects lying around into fitness equipment. But if you want to grow and increase your strength and endurance over the long term, eventually your muscles will need more intensity in the exercises. Most of the time you will only need to add weight to the objects.
ALL GUIDE ARTICLES
Close up view of sports equipment: yoga mats, dumbbells, sportswear.
Your Own Home Gym: Home Fitness Accessories
You can create your own home gym even without expensive equipment: most home workouts don't require a lot of equipment. Fitness gadgets are generally cheap, versatile and take up little space. You will find out in our article which purchases are advisable if you want to train, whether for episodic or permanent home workouts. We also collect basic tips for choosing the right sportswear.
Home Gym Equipment
Home Workout: a woman doing fitness at home thanks to a video.
Home fitness is suitable for all sports enthusiasts who want to stay in shape and have some flexibility in terms of time and place. Whether your Home-Workouts are a supplement or an alternative to the gym, it doesn't matter: you have the choice between various different training forms with which you can set up a complete body workout at home. In our article, we will tell you about the benefits of Home-Workouts and introduce you to training methods suitable for different training preferences and goals.